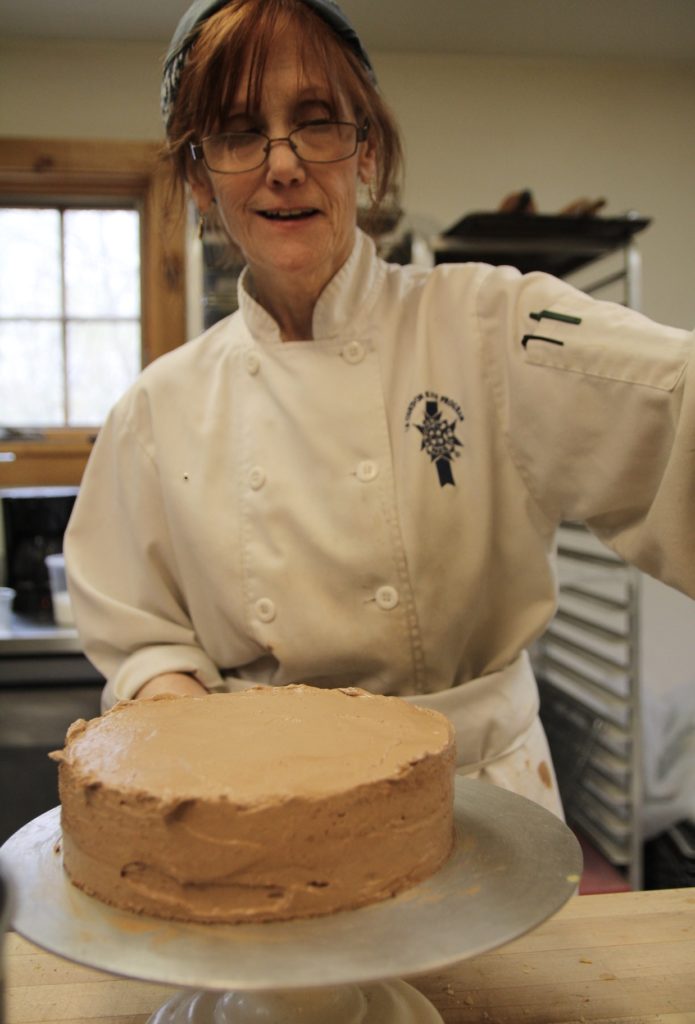 The Warren Store is pleased to announce that Kathryn (Kitty) Coyne has been promoted to Bakery Manager. We thank Jim Gioia for his 20 years of service to the store and we wish him best in his new endeavors. The legacy he leaves at the store with his key lime pie will be enjoyed for many years to come.
Kitty has been working in our bakery for five years, she is very familiar with the stores' day-to-day operations and traditional favorites. In addition to providing morning pastries for The Pitcher Inn and the Warren Store, our bakery is also known for their almost world famous pies and specialty cake orders.
Before baking, Kitty enjoyed a career in music and theatre. She has a BA in Music and a MFA in Theatre Arts. At the age of 51 Kitty decided to pursue her passion for the culinary arts, she went to Le Cordon Bleu Culinary School in Atlanta and interned at The Basin Harbor Club in Vergennes, VT. Once she started working at the Warren Store Bakery she discovered that baking is what she enjoyed most and she became a full-time baker. In 2016 she to moved to Chicago where she honed her skills as a pastry chef at Fonda Frontera, one of Chef Rick Bayless' restaurants. She learned a lot about Mexican cuisine and hopes to bring some of that experience to the Warren Store.
While keeping the traditional favorites, Kitty is excited to explore new desserts with international flavors like mango, passion fruit, and guava–three delicious fruits that make lovely desserts. She is also looking forward to adding a little bit of whimsy; like homemade marshmallows!
We hope you join us in welcoming Kitty as our new Head Baker and enjoy trying her international-inspired pastries along with our traditional favorites.