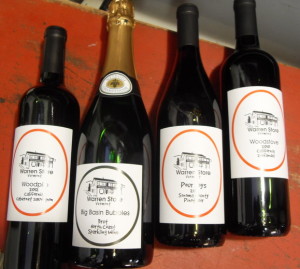 "Cheers to a new year and another chance for us to get it right." Oprah Winfrey
January can tend to be an anticlimactic month, the welcome relief from the holidays, the month of the empty wallet.  Or as Oprah says a time to start fresh.  Do a little house cleaning inside and out.
Here at the store that's our mode of operation.  We take a break after an always crazy holiday stretch and put the store and ourselves back together.  Don't get me wrong – we love busy and we love having the store filled with happy people.  It's an in-store party that we enjoy catering to everyday.  But after the merry mayhem it's a time of reflecting on what we could do better after the holidays subside.
In January we get our groove back:
The bakery and the deli start rolling out new creations – soups, comfort foods with a twist, savory pastries, and yes, more cupcakes.  We are the resolution busters but I think that moderation over abstinence always wins the day.  Come by and enjoy the sweet and savory offerings responsibly!
Phil continues to mine some pretty hip and high profile brews.  Our allocation of Sip of Sunshine in cans will now stretch over a few days, unlike the meandering lines of happy hop heads waiting for their favorites over those holiday weeks.  Hopefully some of Sean's other "closer to home" offerings will be available in late
January.
Jack's wine club is evolving with added customer discounts, a wine of the month club, and personalized tastings.  Our February tasting at Tracks will feature the wines of Charles Smith.  Check out our events page or the date.  Our Warren Store Cabernet and Zinfandel are the best vintage ever. I'm always nervous when they come in – will they be as good as I remember them? – but these new arrivals really deliver.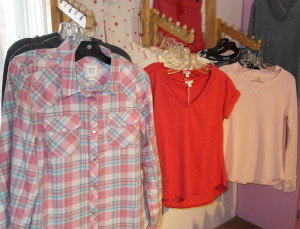 Upstairs is looking pretty thin after a crazy whirlwind of holiday business!  We had our BEST EVER day upstairs on Christmas Eve! Thank you all! The racks and shelves will be full again very soon with new clothing arriving from tried and true brands such as Cut Loose, Click, Nally & Millie, Desigual, Comfy and Chalet to name a few.
We are also bringing back XCVI.  Alternative Apparel. Kuhl, Toad & Co (previously Horny Toad) will fill in the men's department along with True Grit and MINE Apparel. Think comfortable, wearable clothing for a relaxed lifestyle. We're very excited about our new Warren Store logo.  The big reveal should be happening the end of January.
For all of you Mad River shareholders, we will be offering a 20% discount on bakery and deli products and 10% on wine anytime you show us your card. This program will be up and running for Martin Luther King weekend. We've been enjoying a growing presence in Facebook.  Now you can join us on Instagram!
Last year was really intense.  We lost many of our iconic valley characters and friends. No sooner than you would process and mourn the death of one person, we would hear of the passing of someone else.  We are a tight community and everybody knows your name.  We wouldn't have it any other way but the pain of loss cuts deeper. Hopefully this new year will stem the tide of the natural order of things.  My new year's resolution is to appreciate every day and appreciate you – The BEST customers in the world!
Jack