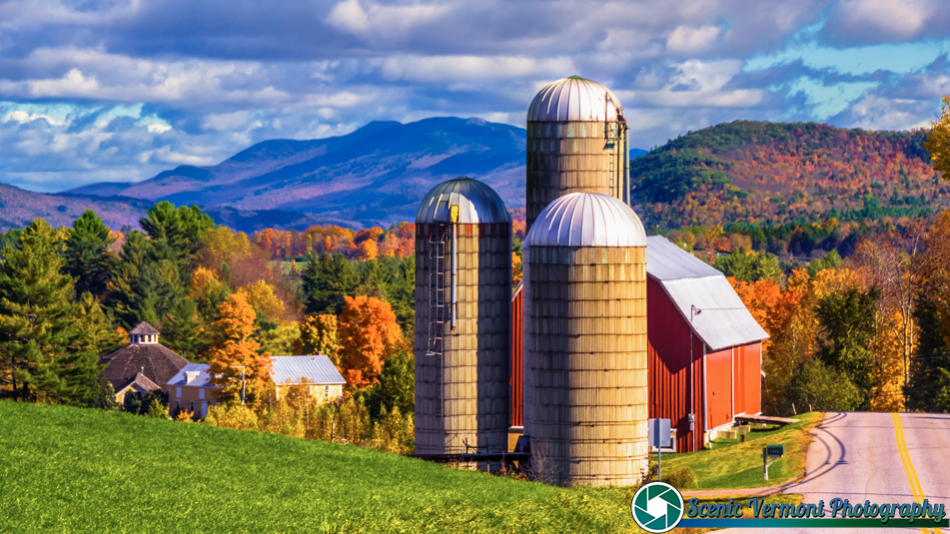 "The morning of the first of September was crisp and golden as an apple." – JK Rowling
There is a special primordial comfort that September brings with its brisk sunny days and layered clothing, heartier food, and garden harvests. And the kids are back in school! Summer vacations are used up but to live and breathe in the beauty of Vermont this time of year is the best staycation you can experience.
Our Labor Day Weekend kicks off on Friday, August 30thwhen a sea of spandex descends on Warren Village for the Warren Store Stage 1 time trial in the Green Mountain Stage Race. Come down to the village and meet these incredible athletes and enjoy breakfast and lunch on the deck. We love the carnival like atmosphere when the cyclists come into the valley!
And that's only the beginning! No one does Labor Day Weekend like the Mad River Valley. From farmer's markets to the craft fair, weddings, our famous Rotary Duck Race there is something for everybody.
And speaking of "something for everybody", we do just that here at the store. Kitty and her staff are cranking out pies, big and small, and our almost world famous Maple Whoopie Pies will be showing up! Suzanne is creating heartier Grab and Go meals and I'm finding the perfect wine pairing for them. Red wine season is creeping in for many of us seasonal wine drinkers and I'm cruising through the many Fall wine shows to find those hidden gems that offer great flavor and value.
This time of year we like to have our friends who provide us with so many of our products come by and talk and taste out their creations. Throughout September and October we'll have Tin Roof Cider, Silo Cider, cheese tastings, Owl Bars, tastings from our deli and bakery, and many more. This Friday, (August 30th), check out our Eat Your Coffee health bar tasting. Check out our events page on our website: www.warrenstore.com.
Upstairs, while there is still a lot of spring/summer clothing on sale, and now at 40-50% off, new fall merchandise is arriving daily. Everyone is loving the new colors and fabrics. A new collection from Canada, Tonia DeBellis, is right on trend with black and white hounds tooth checks as seen in all the fall magazines from designers such as Chanel and Gucci. There are some fabulous coats from Tribal, Sisters and Nikki Jones.
New handmade earrings from Doezignz of California are a must see! The toy room is stocked with art supplies along with stuffies and other fun stuff. We're very excited about our new tee shirts from Colleen Wilcox of Wander on Words: beer, biking and Warren Store logo. So come upstairs and see for yourself the amazing things we have to show you!
There is so much happening throughout the month but I highly recommend checking out the Barns and Bridges Festival on September 20-22nd. This event is sponsored by Valley Arts and Yestermorrow and provides a one of a kind tour of some of the valley's best historical structures.  And when you're through checking out our wonderful covered bridge at the south end of the Village come in for lunch or a treat at another Valley notable structure right in the heart of the Village. The Warren Store started as the Warren Hotel in 1839 and evolved as a country store but not before being the town library, post office, and even a funeral parlor for a while!
Another must see event is the Valley Arts sponsored Green Mountain Photo Show from September 12th – October 6th at the Big Red Barn at Lareau Farm. A reception on September 12th from 5-7pm kicks off the event.
How can you come up with just a couple of "under our noses" shout outs for such an incredibly beautiful and culturally vibrant and fun place to live? I'm going to try. Recently I went down to Warren Falls early – before anyone arrived – and was reminded of how incredibly raw and breathtaking it is. Check it out early or late in the day – it's special. And as you come over Roxbury Mountain Road and crest the top of the road the entire Valley spreads out in an amazing panorama. We all have our favorite places and during this time of year they resonate even more. Enjoy this beautiful place but bring a sweater!
"September is a thirty day long goodbye to summer, to the season that left everybody both happy and weary of the warm humid weather and the exhausting but thrilling adventures." – Lea Malot
Jack