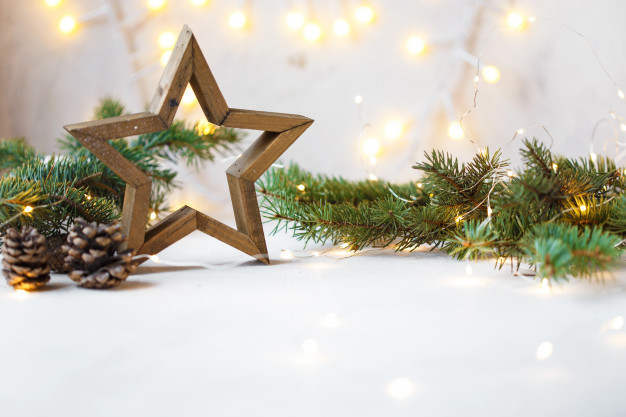 "I'll make a case for December-evergreen, frost, wood smoke, and cinnamon." – Lisa Kleypas
It's time to look back at the year so we can look forward. What better way to celebrate our path, our friends and family, and our resilience than by giving December the send off it deserves!
The store is a bustling bundle of camaraderie as the winter season begins and the holidays unfold. We love this time of year and we offer you a variety of events to enjoy this special time without stress!
It's all about the bubbles in December! We'll be having a free in store sparkling wine tasting on Friday, December 6th from 3-5 pm to showcase a lineup of new arrivals that offer great value and quality. Sparkling wines don't have to be expensive to be good and we want to convince you!
Our annual Sparkling Wine event at the Pitcher Inn is on Tuesday, December 17th at 6pm. For $50 per person, our deli and bakery, along with Chef Jacob's creations will provide hearty flavorful appetizers and dessert to pair up with an always esoteric array of sparklers from all over the globe. We still have room for you! Stop by or call the store (496-3864)to save a spot. This party always sells out.
And the store will offer 15% off on all sparkling wine from December 24th until December 31st. It is the perfect time to stock up.
It is all about the bubbles but there are other iconic liquids from Vermont that can't be ignored -maple syrup and local beer!
On Friday, December 20th from 1-4, we'll be hosting Runamok maple syrup who will sample out their classic maple syrup, Sugarmaker's Cut, and their adventurous maple syrup infusions as well: rum, bourbon barrel, holiday spice, and even lime. Whatever your preference, these maple syrups are beautifully packaged and make great gifts.
Our beer tasting will be on Saturday, December 21st from 1-4. Zevo Distributors will be pouring their Sinister Surfer and Not Nice Barb.
Kitty and her staff will be providing holiday treats and taking orders for Stollen and Yule Logs and Colleen and her deli staff will make your holiday event stress free with their catering. We get really busy back there as the holidays approach so call early and place your orders!
"One kind word can warm three winter months."   – Japanese Proverb
Upstairs, we are well stocked for the holiday season and getting rave reviews! Snow globes, puzzles, toys, candles, socks, jewelry, gloves, hats and more! Just in, Brighton leather belts, wallets, and jewelry!

We have a trunk show Saturday, December 14th with Kat Whalen and her Rippin Kitten hats that sport vintage ski area patches, repurposed, removable fur poms and the softest baby blanket fabric! Kat is fun and energetic and the hats are very popular.
Our Outerwear sale continues with 25% off and sweaters are all 20% off. Always friendly, knowledgeable help and free gift wrapping.
And a reminder that you can now purchase Warren Store gift cards on our website – click here Give the gift of "splurge" on anything in the store!
We are so fortunate to have so many friends that give us the privilege of carrying their products – thank you! A special shout out to Quayl for providing us with her delicious selection of chocolate over the years and congratulations to Brett Seymour and the gang at Collaboration Brewery with the grand opening of their new taproom in Waitsfield.
This month's "under our nose" shout out is literally under my nose – the Warren Store staff! Day in and day out they provide great service and let their personalities shine at the store. In this age of online shopping, automatic checkout counters, and programmed customer service sound bites, the Warren Store, and so many small businesses, are fortunate to have a dedicated and entertaining staff to define the philosophy of the store and take care of the best customers in the world.
From all of us, we wish you a very happy and healthy holiday season and exciting New Year!
"This is the message of Christmas – we are never alone." – Taylor Caldwell
Jack