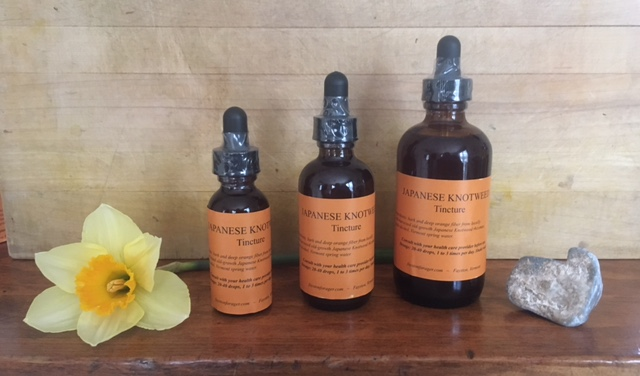 Japanese Knotweed Tincture

We are excited to announce a new product that just arrived from the Fayston Forager that uses the invasive knotweed plant to help with lyme disease symptoms. The process uses the bark and deep orange fiber from local, wild-harvested, old-growth Japanese Knotweed rhizomes (a potent source of resveratrol) is hand-shaved and chopped into fine pieces. Extraction methods follow Stephen Buhner, author of Healing Lyme, and Steven Martyn/ The Sacred Gardener protocols and processes to maximize the medicinal potency of this tincture, which is made in small batches, using 80-100 proof grain alcohol and pure Vermont spring water. As old-growth rhizomes are especially nutrient-dense, half of your prescribed dosage may be sufficient.

These statements have not been evaluated by the Food and Drug Administration. Consult your healthcare provider before taking this product. Do not take if pregnant or nursing, or if taking blood thinners.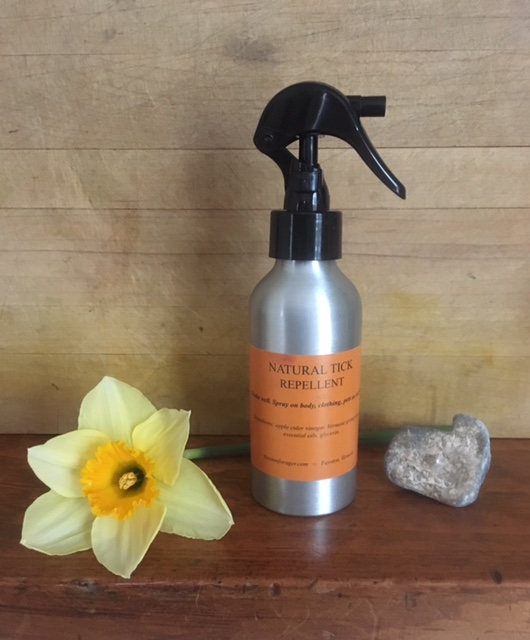 Natural Tick Repellent
A specially crafted, pleasant smelling blend of essential oils known to repel ticks, blended with apple cider vinegar, pure Vermont spring water, and a touch of glycerin. Spray liberally on clothing, body, pets before heading outdoors. Reapply as needed.