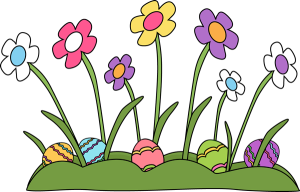 El Niño. La Niña. The weather patterns are even altering age old sayings! As I hear so many people whisper, mumble, or even scream- "let's just move on to the next season"- beware not only the Ides of March but all of March, which is very capable of giving us a very powerful winter jolt.
We'll stay prepared if that should happen. The vestibule stays up, the shovels aren't going anywhere, and the salt pail isn't being replaced with flower boxes.
Not just yet. However there are some not so subtle indicators that we just can't ignore. Our deck is now being used for breakfast and lunch, trees are budding early, and our maple syrup suppliers are starting to call, and I'm seeing more bike riders out there every day. On Sunday March 13th we spring ahead with daylight savings time and Easter is way early this year- March 27th. March can be the month that seasons really collide. Spring ahead and then shovel out!
This month the Warren Store is partnering up with RAD, (Redemption for Adoptable Dogs) to find homes for some dogs who are older or who have been given away for various reasons. We hope to have a couple of these dogs here every weekend, beginning this Saturday, to help them find a good home here in the valley. I thought I would finally be living a pet free life but I'm getting very nervous! Check out their website RADgirlsclubvt.com.
On Monday March 14th the Warren Store is hosting the Chamber of Commerce Mixer from 5:30-7:30. We invite all of those who are members and those who are interested in networking with valley business representatives to stop by.
On Thursday March 3rd the Boston news magazine Chronicle will be here at the store to do a feature on Vermont country stores and their creative ways of staying vital and profitable and fun. We are offering a 2 case per person special on Lawson's Sip of Sunshine and Super Session for that day only. Stop by and join in!
There's been no shortage of good press for the Mad River Valley lately. The New York Times did a feature on the valley in their Sunday Travel Section a few weeks back. The Sunday Boston Globe did a feature on Waitsfield, Vermont last week and the Sunday Times Argus did a feature on the game cube, which we carry, last Sunday. You will be able to see all of this good press about our valley on our new webpage link- "almost world famous news".
No matter what your political bent is, it's pretty cool that we have a Vermont congressman stirring things up on a national level. To that end and to keep it fun we'll be selling Bernie bars and we'll be getting some "Feel the Bern" pizza and hot sauce, made right here in Vermont. No Bernie underwear!
This month's " under our noses" features are Waitsfield Common and our deck:
Park at the common and walk, run, or bike in any direction and you'll be rewarded with incredible views and little traffic. In all likelihood you'll run into someone you know. A lot of former Mad River Path users are doing their thing above the valley corridor and for good reason.
And our deck. Sunday marked the first day that we had considerable activity out on our deck. I met two different groups who came up to ski – one group was having a bachelor party, the other a birthday celebration. They met on the mountain, celebrated together that night, and reunited on the deck for breakfast. New friendships forged, old ones revisited. I love the deck- tranquil, scenic, and a community meeting place. It's time to connect up- it's been quite a winter.
All right under our noses!
-Jack