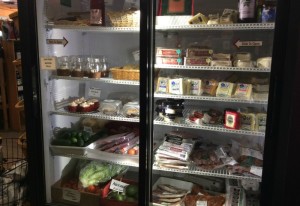 As much as we hated to see the old wood chest go, we're delighted to have a new refrigerated case that can offer you entire meal options.  We have a vast array of Vermont artisanal meats and cheeses, wine, local organic produce, and wonderful new desserts, like key lime tarts from our bakery.
We're very excited to be carrying Green Pasture Meats, Artisanal Meats of Vermont, Vermont Smoke and Cure, and Kenyon's Beef for all of your grilling needs.  When I grill I still find myself drinking white wine – I'm such a seasonal drinker.  That was until a few days ago when I tried two red wines that we featured at our Fashion, Food, and Wine collaboration with Phantom Restaurant.  These two wines, Folk Machine "Parts and Labor" and Thomas Fogarty "Skyline' converted me.  Two great wines that are great with food, easy to drink, and uncomplicated but preserve a richness and suppleness that is becoming a hallmark of so many varietal blends these days.  And good values to boot!
Our new Warren Store t-shirts will be premiered in time for the festivities.  We're very happy with being "almost world famous"!
In addition to our current lineup of Vermont artisanal brews we've added Frost Beer Works from Hinesburg, Vermont, Burlington Beer Company, and 14th Star Brewing Company. Our little surprise deliveries of Fiddlehead's Second Fiddle are becoming more frequent on Fridays and any day now Sean Lawson will be rolling out Super Session Batch # 2 in four pack cans.
Look for our new "pursuit of hoppiness" Warren Store t-shirt in mid July!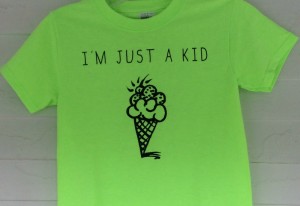 Now that we're back to summer/fall hours (8-7 Monday- Saturday, 8-6 on Sunday) what better way to finish of the day with a Kingdom Creamery of Vermont cup or cone of ice cream.  Our new flavor, Maple on Snow, is sure to be a winner this summer!
Jack Garvin
General Manager at the Warren Store