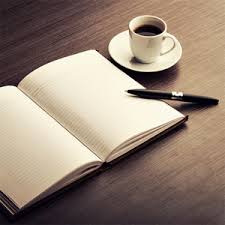 A New Year, a blank page. What will you write?
The holidays are over and resolution season begins. We hold ourselves to high expectations and then say to ourselves "I can't believe it's been a year since I didn't become the better person I wanted to be!" Potential and performance go hand in hand these early days of January as we figure out how to realistically get better.
Here at the Warren Store, we're collectively doing the same soul searching. Instead of a blank page we have blank shelves after the busy holiday week but it provides an opportunity to rethink use of space and how we can best serve you.
"Little January tapped at my door today. And said "Put on your winter wraps and come outdoors and play." –   Winifred Marshall
We can all start our New Year's resolutions and get outside to play more. We live in a winter playground and should take full advantage of it. Here at the store we're waiting for you! We have the wood stove blazing, the coffee perking, and the soups simmering. Our bakery team is cranking out a variety of breakfast and midday treats. I know – there are resolutions to keep – but balance is the name of the game if you want those resolutions to stick!
We will be expanding our selection of Vermont wines and Phil will continue with seeking out fine artisanal beers from Vermont. Vermont's brews and wines continue to get better and better and there is a generous spirit in the local industry of comparing notes and collaboration with each other to make the entire Vermont brand better.
News from Patti and Sherry! Start your New Year with healthy Resolutions!
For your personal needs, we have CBD tinctures, warm and cold rubbing balms and hemp-infused facial products. To build your immunity, we carry Fayston Foragers Japanese Knotweed tincture. And for your pet, try Luce Farm's whole plant extract CBD tincture.
Our January Sale in on! 20% off all Men's & Women's clothing and 25% off outerwear.
Mark your calendar for January 4th with a popup sale featuring BEAUTYCOUNTER – a clean, safer skincare line.
And on January 18th, MLK weekend, Stowe VT hat designer Popia presents a Trunk Show with bright, fun pompom hats.
There are so many places to enjoy the snow – most of us can go out our back door into the woods – but this month's "under our noses" spot is the path along the Mad River from the Waitsfield Elementary School to Bridge Street and The covered bridge. The path is flat and perhaps a half mile in length – snowshoe, cross country ski, or walk – but you see beautiful river bends, an old cemetery, the view of Waitsfield Village from a totally different perspective with the Green Mountains as a backdrop. And you come out to scenic Bridge Street, the covered bridge, and the almost world famous Madsonian Museum!
We would like to thank you all for visiting us through the year and wish you all a healthy and happy New Year. Our resolution, this year and every year, is to give you the best experience we can. And that's a resolution we can keep!
"The Time is always right to do what is right." – Martin Luther King
Jack