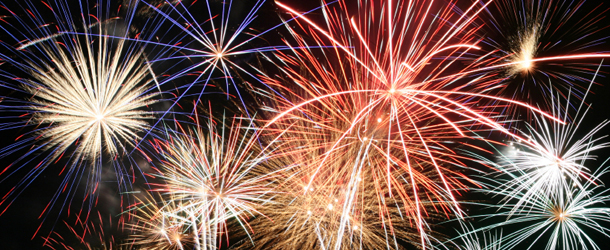 "Live in each season as it passes – breath the air, drink the drink, and taste the fruit." – Henry David Thoreau
It's here. Finally! Summer arrives just in time for the 4th. Is there a better time to be in Vermont? Warm days and long nights to work and play to your heart's content. Early morning coffee in the garden and late evening dinners on the deck. Savor these glorious days – they're so special.
We are so ready for this mother of all busy weeks. The 4th falls on a Thursday so you can be assured that this four day weekend will bring big crowds back to The Valley for our celebration. It's great to see so many old friends come back- most of them are Warren Store alumnae!
Get in town early – the roads close at 8:30 and the parade starts at 10. Sklarestra will be rockin' the neighborhood on the store deck right after the parade and we'll be open through all the wonderful chaos from 7:45-5. Suzanne will be serving up chili dogs inside and we'll jump start your morning with coffee and baked items outside. Our deli will be open all day long so you can pack up for your picnic for the fireworks later!
Many volunteers work tirelessly to put this one of a kind event together and we appreciate all that they do. Support our special day and buy buddy badges – you'll make a new friend for life and receive some cool prizes too!
Before the dust can settle from the 4th, it gets kicked up again with the footsteps of hundreds of runners coming into The Valley on Sunday, July 7th for the Mad Marathon. Welcome runners! Stop by to carbo load before and after your run!
The store now has central air conditioning! Our "Lobster Roll Wednesday" has been taking off and selling out every week. Be sure to get here early! Lawson's has been providing us with his crisp and refreshing Scrag Mountain Pilsner and now it is truly Rose wine drinking weather. Our bakery is cranking out seasonal berry pies for the whole family and individual hand pies to round out your lunch on our deck. Summer is here!
We're delighted to have three new Vermont ventures appearing at the store:
The Yerbalist will be here on Saturday, July 13th from noon-4 to sample out and talk about her master tonic.  These tonics are apple cider vinegar based with all kinds of natural ingredients – turmeric, garlic, lemon, ginger, habanero and so much more – that revitalize and invigorate your body and strengthen your immune system. I've been using it and feel the benefits.  I'll certainly have it handy for the 4th of July week!
Gary Meffe, a writer from Brandon, Vermont, will be at the store on Saturday, July 13th at noon to talk about and sign his new book, The Wizard is Od, a fictional story of a small Vermont town and its country store.  Gary has certainly done his homework – he has truly captured the vibe and culture of small town Vermont and country stores.
Silo Cider will be tasting out their delicious cider on Sunday, July 14th from noon until 3.  Vermont prides itself in many wonderful ciders – this is my favorite!
"The steady buzzzzz of the katydid chorus,
the bass solo of the croaking frog,
the steady woof woof of a barking dog,
a summer night's serenade."
                                                                          Michael Garifalo, "Cuttings"
Upstairs, we're ready for summer with water toys! Sunny Life blow up rafts, floating drink holders, tubes, arm floaties and kids' sunglasses. We have Unicorn Snot sunscreen and body glitter, Doodlepants clothing for babies and toddlers, Sunglasses and sunscreen for all! CBD products abound from Z Botanicals, Body Lounge and Luce Farm. Fayston Forager Tincture made from knotweed to counteract the effects of Lyme Disease and tick repellent so you don't get the dreaded disease! And, as always, the best clothing around for all your summer fashion and function needs for men, women and little ones. Cards, gifts, jewelry – we truly are the Best One Stop Shopping in Vermont!
This month's "under our noses" shout out is the entire week of the 4th. This Wednesday you can go to the roundup on Bridge Street. On Thursday, enjoy the 4th in Warren Village and the fireworks that evening up at Lincoln Peak. On Friday enjoy the music of the Grift at the Mad River Green and come back on Saturday for the farmer's market. On Sunday, run or cheer on the marathon runners who are working their way through this beautiful place we call home. And on Sunday evening, listen to the sounds of summer and congratulate yourselves for getting through a hell of a fun week that is like no other!
"I pledge allegiance to my flag and the Republic for which it stands, one nation indivisible with liberty and justice for all." – Francis Bellamy, 1892
        To the best customers ever- enjoy July- the gateway to summer!        Jack