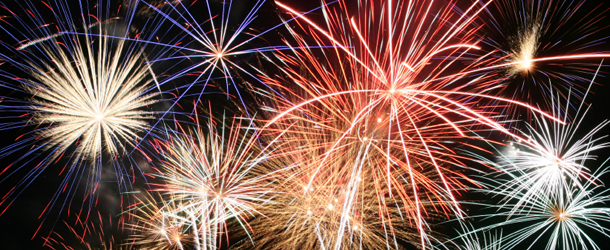 "God it was hot. Forget about frying an egg on the sidewalk, this kind of heat would fry an egg inside the chicken!"     –     Rachel Caine
Ain't that the truth.  This will turn out to be one of those good old fashioned  torrid, dog day, fiery, greenhouse effect, sweltering Fourth of July celebrations!  Let's get this month's "under our noses" shout out while I still have energy to write!  The Mad River and all of its swimming holes.  Where else would you want to be! Wherever you are in the valley you are 5 minutes away from relief! Jump in, tippy toe in, but go in – this week is a scorcher!
We're gearing up for the Fourth of July and we'll have plenty of liquid refreshment on hand.  A reminder that we stop selling beer and wine during the parade and block party.  Get here early – the road into town closes at 8:30am and minimizing steps will be the order of this hot day.  We'll be waiting for you with coffee and bakery treats out front!
 We're delighted to hear that there will be a flyover around 10:00am (my favorite!).
For the first time our local TV station MRTV will be live streaming the parade from the Warren Store deck.  Our very own Lori Klein will be providing the color commentary and taking it to the streets for candid interviews!  If you can't make it into town this is a great option!
 I strongly recommend that you leave your canine family in the comfortable air conditioned confines of your home on the Fourth. The town is crowded and the pavement is hot.  Turn your TV on and let them watch from home!
What better way to continue this wild week than with magic!  Magic Steve will be at the Warren Store on Saturday, July 7th from noon until 2 to mystify and baffle with his amazing card tricks.  He really is something else.  Come by and grab some lunch and make it disappear before Magic Steve does!
We're delighted to be hosting the WDEV's Dave Gram show this month at the Warren Store.  The show's theme is "How do small towns in Vermont survive".  It's a series that WDEV will cover at select sites throughout Vermont.  We're delighted that the Warren Store was chosen as one of the locations.  The date is Thursday, July 19th from 9-11 am.  Stop by and be part of the conversation!
On Saturday,  July 14th stop by and watch the New England magazine film featuring the store and do a profile on Anne Marie Furay and her unique line of clothing.  New England will be broadcasting the segment on public television at a future date that we'll post on our Warren Store Facebook page.
Our friends across the street at The Pitcher Inn are hosting a Bees, Blues, and BBQ on Friday, July 13th. The cost is $42 per person plus tax and gratuity.  Mimi Bain, from the Pitcher Inn and her dad along with John Levey, Josh Morse, and myself will cook up some classic blues on the back porch!  For more info call The Pitcher Inn front desk at 802-496-6350 or visit their website pitcherinn.com and look under Dining.
Upstairs, we have all the red, white and blue you could want for Fourth of July dressing this year!  Socks, hats, scarves, pants, dresses and tops! Don't worry if you've forgotten sunglasses or lip protector, we've got you covered and we have natural, local sunscreen with an SPF of 25. As always, we are fully stocked with colorful candles and tabletop accessories for fun summer dining.  There are cards for every occasion as well as gift wrapping supplies but we are always happy to gift wrap any of your purchases for free! The toy department is brimming with summer games and activities for kids of all ages from butterfly nets to sidewalk chalk.
Too hot to cook?  The deli makes sandwiches and prepares salads right up to closing and there's always plenty of bakery treats and Kingdom Creamery ice cream to round out your meal.
Remember that celebrating the Fourth of July is more than drinking beer and playing with explosives!  It's more than eating food that the founding fathers would flip out over!   It's more than I-phoning the fireworks displays and not really enjoying them in real time!  Let's celebrate America and not complain about America.  There's no question that there are plenty of issues to be very concerned about but this country is the best and it's gone through a lot worse and that this country's resolve to do the right thing is what we should be celebrating this week.  When it comes right down to it we all want the same thing – let's celebrate our commonalities not our conflicts.
Be safe, stay hydrated and have fun. Those are the cures for the summertime blues!
To the best customers in the world!
  Jack
Keep in touch! Like us on Facebook or follow us on Instagram