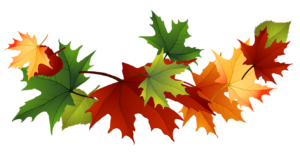 Crisp morning air, sweaters, school buses, football, brilliant starry night skies, frenetic nocturnal animal activity and a creeping blanket of darkness earlier in the evenings. September is truly the month when worlds collide. September is Vermont Country Store month for a reason. Country stores conjure up an image of everything that's good about autumn. Our senses are elevated by the smells, sights, and sounds of daily life at the store. The coffee seems stronger and the smell of freshly baked pies and hot apple cider pull us in. Creature comforts enticing us as we start feeling our hibernating instincts stirring.
Here at the Warren Store we slowly transition over to this special time. Suddenly the whoopee pies are maple pumpkin and there are plenty of exciting new red wines on the shelf. Our soups and grab and go meals are heartier. Our front door might even be closed for the first hour of business!
"By all these lovely tokens September days are here,
with summer's best of weather and autumn's best of cheer."  
-Helen Hunt Jackson
We are delighted and honored to receive a new bench from the Bernard- Rosenberg family who have been coming to the Mad River Valley for many years. The bench location offers a wonderful view looking upstream at Kid's Brook. Thank you for your generous gift!
This month will be a celebration of Vermont artisanal foods and condiments. From truffle laced cheddar from Plymouth Creamery to Vermont made sriracha  sauce and Toad Hollow caramel, we will inundate your palate with the best that Vermont has to offer. Check out our website (warrenstore.com) for details.
Phil, our resident hop head, is already mining new seasonal beers from Vermont. Porters, red ales, and stouts will have their place alongside the stalwarts that you have come to expect.
The Warren Falls continues to attract swimmers, high divers, and nature lovers from all points of the compass. The Boston Globe wrote an nice article this month about the falls and we've been enjoying all of our new visitors to the store. You can check out that article on our "news" section of our website. What better way to round out your visit to the Warren Falls (or anywhere for that matter!) then loading up with picnic supplies. Our bakery stocks seven layer and a Rocky Road bars and of course our "almost world famous" cookies. Our deli provides some of the best sandwiches around and you're just a phone call away from having all your needs put together when you arrive!
I would like to thank the members of the Rotary and Festival of the Arts for all of their work in keeping the Mad River Valley so vibrant and entertaining. There's a lot of sweat equity and energy that go into pulling all those events together.
This month's "under our noses" entry is the Bridge Street Roundups on Wednesday evening. Hardly a secret anymore, where else can you enjoy great local music, friends, and food in a quintessential Vermont setting? And on Wednesday it provides locals who work on weekends an opportunity to catch up with one another. There are only a few left- check it out! What about a winter location for the Roundup? Hmmmm…..
There's still plenty of time to jump in the river, sip rose, and tend to the gardens. Just bring a fleece!
To the best customers in the world!
Jack