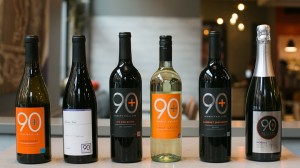 Back by popular demand!
Jeanine from 90+ Cellars is back with us at Tracks on Tuesday, February
11th, at 6pm for a tasting of some of the new wines from their
collection. Jeanine brings a lot of
fun, enthusiasm and expertise to these events.
It is not to be missed!
90+ Cellars is a collaboration with some of the world's most
consistently award winning and highest rated wineries. These wineries sometimes have surplus juice
after they have made their production numbers.
90+ Cellars buys up the surplus wine from the vineyards for cheap and
passes the savings on to you, the consumer.
90+ Cellars does keep the source of the wine confidential. When you see a 90+ Cellars wine on the shelf
of your favorite market or wine shop, a bottle with a different label but
containing the same wine and a higher price tag might be right alongside it!
Join us on Tuesday, Friday 11th, at 6pm at Tracks
at the Pitcher Inn to try these very under-priced over-achievers! The Warren Store will be providing hearty
appetizers to pair with the wines.
We'll be pairing some exciting new wines from the 90+ Cellars
collection. The cost per person for
this Valentine's themed wine tasting is $30.
Reservations are a must. Stop in
the store or call us at 802-496-3864.