"March is the month that God designed to show those who don't drink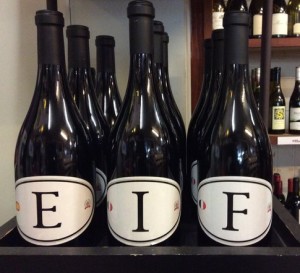 what a hangover is."~Garrison Keillor
I don't agree.  Yes, it's been frigid.  The floorboards at the store have been turned up from all the foot traffic (we fixed them!). The largest exodus of locals on a school vacation week that I've ever seen left our village very quiet mid week.   The only green I've seen outside lately was from someone's car leaking antifreeze.  But that was February!  It's over!  Shortly we spring ahead an hour.  The days  are already brighter and I'm now skiing without a face gaiter!  Subtle shifts and signs that good things are coming.
March at the store is a time for us to research new products, attend food and wine shows, and experiment with new ideas.  We already started implementing a few new  things:
Beer making kits! We now have the whole kit, ingredients included to make some of your favorite beer. Many successful brewers have started out this way, from a pastime to a passion!  You could be the next hop hero!
Dark chocolate.  Our friends at Laughing Moon are preparing a signature dark chocolate
bar with our new Warren Store logo this month.
Euro wine.  We now have a collection of wine prepared by David Phinney, a renowned
wine maker, who puts together red blends from Spain, Italy, and France.  These wines
are not to be missed!
Both the bakery and deli have been jamming our old wooden chest with a tantalizing selection of comfort foods and desserts.  Chicken pot pies, banana cream pies, flourless chocolate cake, grab and go burritos are among the ever changing selection you will find every day.
OK. Beer, chocolate, comfort food, and wine.  There's a pattern developing here!  And upstairs Lori has truly outdone herself.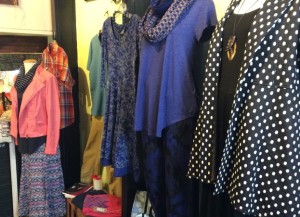 It may still be frigid outside but upstairs it's sizzling with bright, beautiful  colors to warm the coldest soul!  Full to overflowing with our favorite labels: Nally & Millie, Chalet, Comfy, Feather, Alternative Apparel, Toad & Co (formerly Horny Toad), Kuhl and, new to us, Prana for men and women. New clothing and accessories arriving daily for men, women and children. If it's too cold to ski, be warm shopping!
I would like to thank all of our friends who work at Sugarbush and shareholders at Mad River for their patronage.  We have made a lot of new friends and many of you have sent a lot of skiers our way.  We really appreciate you coming down to visit us!
March is also a time and an opportunity to express our opinions about how we want our government to work.  I was at the state house this past week and believe me Vermont has its share of issues – from Lake Champlain cleanup, property taxes, healthcare, education, and a budget deficit – but the tone and the respect that our legislators
have for each other, despite their differences, was very heartening given our constant gridlock in Washington.  We do live in a special place.
" It was one of those March days when the sun shines hot and the wind blows cold, when it is summer in the light, and winter in the shade."
Charles Dickens
To the best customers in the world!
Jack