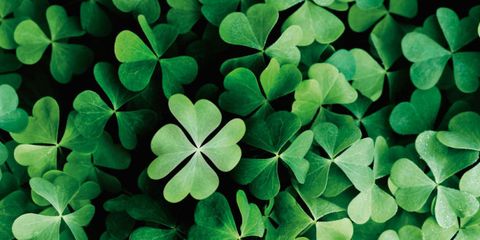 "The stormy March has come at last, with winds and clouds and changing skies,  I hear the rushing of the blast that through the snowy valley flies." –  William C Bryant
March certainly came in like a lamb. Who knows what this fickle month has in store for us. But March is also the month of expectation. We can expect another snow storm, longer days of light as we spring ahead on Sunday, March 8th, that first whiff of skunk, and a new sugaring season of Vermont's liquid gold coursing through the maple trees.
Here at the store this is a time of retail renewal! There is no shortage of food, wine, beer, clothing, and gift shows during these spring months and we scramble about looking for new and exciting products to fill our shelves for the approaching season. It's one of my favorite things to do – to find new items and expect the unexpected at these shows!
In addition to Suzanne's delicious meals to go and Colleen's almost world famous chicken pot pies, the deli will be providing a lunch special 7 days a week. Look for the deli to roll out new salads for the case and a couple of new sandwiches on the board as well. Join us St. Patrick's Day, Tuesday, March 17th, when Colleen Mahoney will create her corn beef and cabbage classic.
Kitty and Yvette from our bakery will be representing the store at the Mayo Healthcare Taste of Maple on Saturday, March 28th from 5:30-8:00pm at the Milano Ballroom at Norwich University. This will be a maple tasting extravaganza of savory and sweet from chefs and bakers from around Vermont. Our team has recipe up their sleeves that will certainly be a crowd favorite!
After a few sunny days, spring fever hits making us want the bright colors and soft fabrics of the new season!  You will find your favorite clothing lines along with some new ones floating in daily upstairs.  In order to make room for the new spring clothing, we will be taking deeper and deeper discounts on the fall/winter clothing for men and women that is still on the racks!  Presently, it's all 30% off, so come on up, check out the old and all the beautiful new merchandise.  Also check out the wonderful new displays in our home wares department!  The staff has been hard at work organizing all the new candles, pottery, frames and gift items that Lori found at NYNow last month.  Worth a trip up the stairs to shopping heaven!
March is truly a time that showcases two unique events that make Vermont so special.
We have town meeting day, Tuesday, March 3rd and by all accounts there are a number of referendums this year that have captured the imagination and passion of the entire community. Town meeting is pure democracy in action. Nowhere else is the governing process distilled down to its essence like a Vermont town meeting. A very refreshing alternative these days. And things get done – what a concept! Get out to vote and participate tomorrow and in the days ahead.
The process of gathering sap to make maple syrup has changed very little over the years. There's a flurry of intense activity that's dictated by the whims of Mother Nature and if you are a maple sugar maker you better be ready! We all get to appreciate the sweet end result of our local sugar maker's efforts.
These seasonal spring events that exemplify Vermont are this month's "under our noses" selections.
Enjoy this month of expectations and the unexpected. We'll have the fire in the wood stove going one day and the front door will be open the next. Will you have lunch inside or out on the deck? And our almost world famous signs for the front door will be posted – "no ski boots and no bare feet!"
That's March Madness!
Jack