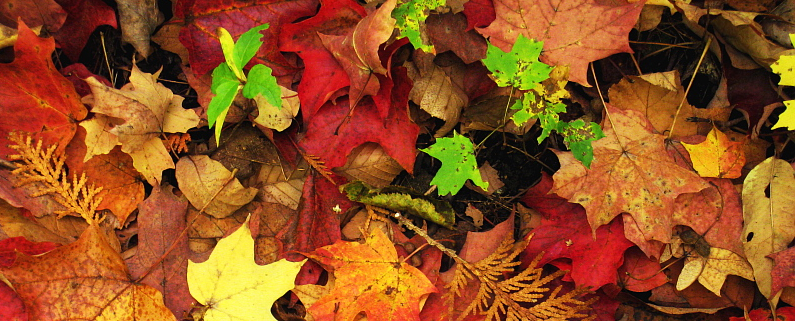 "In November, you begin to know how long the winter will be."-Martha Gelhorn
A spectacular but fleeting fall, no thanks to a couple of back to back wind storms, has ushered in November perhaps a bit sooner than we all would like. The first dusting of snow.  Stick (stuck) season.  We turn those clocks back an hour on Saturday, November 3rd so we can enjoy an extra hour of sleep not to mention the added hours of sleep we resign ourselves to as darkness envelopes us by 4:30!  Yes it's hard to get happy if you give in to this harbinger of winter but November is also a month of great anticipation and tradition.  The time honored weeks of deer hunting, finding new gear at the Waitsfield Ski and Skate Sale, an important Election Day on November 6th, the mountains opening and Thanksgiving are all marked on our calendars.  There is an undercurrent of excitement as new restaurants prepare to open in the Valley and a new season on the slopes unfolds.
Lawson's Brewery and Taproom is formally opened and is as spectacular as everyone hoped it would be.  We wish Sean, Karen and the staff of Lawson's Finest all the best.  This month's "under our noses" selection is the Lawson Taproom – a world class facility to drink world class brews with world class friends!
November can be a gray month but it has kaleidoscopic content!
Here at the store our focus is on creature comforts:
Colleen and our new arrival and old friend Susanne Ahlstrand are teaming up to provide healthy and hearty meals to go every day.  Comfort food with flair!
The bakery is rolling out pies all month and you can preorder your Thanksgiving pies now!
We are now carrying a rotating selection of Lawson's other brews – Hopzilla, the Space in Between to mention a few.
In the wine department -Red blends. They are interesting, versatile, and reasonably priced.  Winemakers these days make the best wines from the best grapes available so these wines may not be pedigree but they are perfect for chilly evenings, celebrating with family and friends, and easy on the wallet.  I've made it my mission this fall to seek out some of the best Old World and New World selections for your holiday enjoyment.  Come in and I'll give you a tour of the shelves!
 The store will be open on Thanksgiving, November 22nd from 7:45am -12noon so you can pick up your pies or any other last minute needs that day.
 As of November 1st, our hours will be 7:45am – 6pm every day.
 Join us on Saturday, November 24th, when we will celebrate CBD Saturday.  Representatives from Luce Family Farm will be on hand to talk about and sample out CBD products and discuss their health benefits.  Our friends at Tonewood maple syrup will be rolling out their CBD infused maple syrup Toneweed!  Our bakery will also have some CBD infused treats available.
On Friday, November 9th at 7:45am, we welcome the Warren School parents and administrators to coffee and conversation.  Come on by and get acquainted!
From November 18th through December 16th, we'll be participating in WDEV's Grand Christmas Contest.  Come down to the store and sign up to get a chance to win the $1,000 Grand prize.  There will also be a drawing for five $100 winners.
Lori here from Upstairs.  We've decided that November will be your month to save on outerwear and jeans!  The jacket selections from all of our favorite vendors were so spectacular, I just bought too many!  Our overstocked situation is your opportunity to save!  So we're offering 25% off all outerwear and jeans for the entire month of November!  A true Stick Season Extravaganza!  Coats from Kuhl, Save the Duck, Toad & Co, Prana, Joules and Skhoop just to name some. Jeans from Kut from the Kloth, NYDJ and Jag, all 25% off.  In addition to this, we are fully stocked with holiday gift giving needs from wrapping paper and ribbon to boxed cards and gifts of every category for everyone on your list!  Yankee Magazine had it right when they said "best one stop shopping in Vermont"!  There are beautiful hand painted flying mobiles from Colombia to delight the child in all of us, beautiful, high quality snow globes, candles, candles, candles and 100% cashmere scarves for $25!  As always, expert advice from our amazing staff and free gift wrapping.  So come on up and see.
"The month of November makes me feel that life is passing more quickly. In an effort to slow it down I try to fill the hours more meaningfully." Henry Rollins
I just attended my 50th high school graduation reunion – class of 1968. What an experience and a time to reflect.  I haven't seen most of my class for 50 years and although the conversations and recollections were fun the overall question was "where did the time go?"
I came back to the Valley with a renewed appreciation of where I live, who I live with, my friends and family and the life path that I found (or maybe it found me!).  Thanksgiving came to me early this year.  Savor and appreciate every day – time waits for no one.
We are so thankful to have the best customers in the world!
Jack