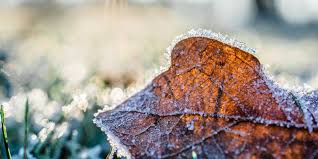 "November is chill, frosted mornings with a silver sun rising behind the trees, red cardinals at the feeders, and squirrels running scallops
along the tops of gray stone walls." – Jean Hersey
November is the contradictory month of readiness and ramping down. Gear up for winter and but follow our primordial instincts to hibernate. Worlds are colliding! This gateway month to winter has it's own special stark beauty. Trust me-it's out there!

"Food is better in November than any other time if the year."
Cynthia Rylant
You won't get an argument from me! Here at the store aromas of savory soups and creative comfort food meals crafted by Suzanne and Colleen fill the air. Everyday there's a selection of soups and grab and go meals to satisfy any appetite.
Kitty and her bakery staff are cranking out November's quintessential dessert- pies! Our bakery will have a selection of your favorites available for Thanksgiving. Stop by and fill out your order form or call us.
Join us on November 15th from 3-5 for a wine tasting featuring our special choices for the holiday feast. Sample a selection of reds and whites that will compliment the range of flavors that Thanksgiving dinner provides. We'll be offering 15% off on all wines that day.
Our most popular wine tasting event at the Pitcher Inn – sparkling wine!-will be on Tuesday December 17th at 6pm. Join us for a culinary collaboration of hearty appetizers from Chef Jacob, Colleen, and dessert from our bakery and sparkling wines from around the globe. This event sells out quickly- get your tickets at the Warren Store. The cost is $50. per person, tax and gratuity included. We'll be raffling holiday prizes too!
And this year we are having our own Black Friday special!  From Black Friday, November 29th through Cyber Monday, December 2nd only, we are offering 15% value added on Warren Store gift cards.  Buy a $100 gift card and we will add $15 to it!  These will available in increments from $25 to $250.  Get a jump start on your holiday shopping!  The gift card is good for anything in the store (except catering and special order requests). Take advantage of this limited time offer!  You can order Warren Store gift cards every day on our website –www.warrenstore.com or stop by the store.

    Upstairs we are choc-a-bloc full of wonderful goodies for yourself, your kids, your spouse, your house, gifts…Outerwear at 25% off from all your favorite brands: Kuhl, Save the Duck, Pendleton, Kari Traa, Prana, Skhoop, True Grit, Madison Creek and more! Holiday velvets, quilted skirts, patterned long johns, cozy tops, you name it, we've got it! Best one stop shopping…scarves, hats and gloves abound, new Hobo collection and Joy Susan Bags. Don't forget our very popular Save with Six frequent shopper promotion and the birthday coupon! Definitely worth a trip upstairs this season!
"Be thankful for what you have; you'll end up having more. If you concentrate on what you don't have, you will never have enough."
William Arthur Ward
The days get darker and our hours get shorter! Beginning November 1st our store hours are 7:45am-6pm everyday.
We'll be open on Thanksgiving(November 28th) from7:45-noon for your last minute holiday needs and last minute pie pickup!
The Warren Store is proud to have two of our recipes in the Ski Town Brunch cookbook. We will have this beautiful book available for the holiday season along with Ski Town Soups.
This month's "under our noses" shout out goes to the valley's own weekend holiday/ shopping extravaganza- the Ski and Skate Sale. This year's event is November 9th and 10th. Yes there are other like minded events like this one sprinkled throughout the state but this is the mother of all ski sales weekend. Community, snowy winter optimism, great deals, and our famous Senegalese soup create a "welcome winter " event like no other. Outfit the entire family and then come down to the store and hang out in front of the wood stove. Winter is here!
"When asked if my cup is half full or half empty my only response is that I'm thankful I have a cup!" – Sam Lefkowitz
From all of us at the store a very Happy Thanksgiving to you and your family. We are truly thankful to have you as friends.
Jack