Presidents' Week Events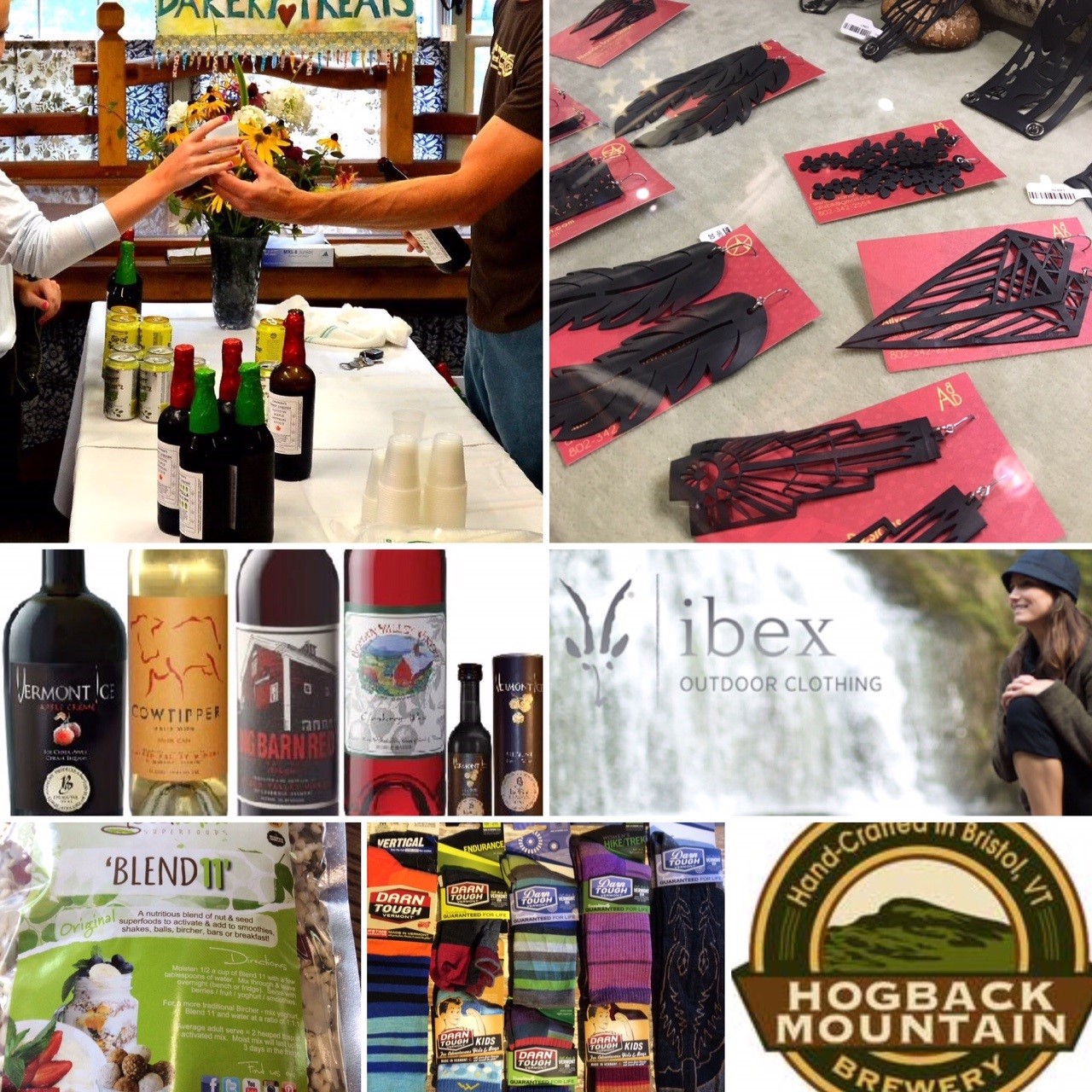 Join us for a week long celebration of products made right here in Vermont!
Sunday, February 19th
10-1 pm – Good Mix Sampling – Super food for the "best breakfast ever… guaranteed!" produced just up the road in Waitsfield.
1-5 pm – Boyden Valley Winery Tasting – Enjoy some of Cambridge, Vermont's award-winning wines, cider & spirits.
Monday, February 20th
All Day Presidential Trivia – Throughout the day we'll be asking customers to answer questions about our 2 favorite presidents, Lincoln & Washington.  Prizes will range from a free coffee, a free cookie, free lunch, to gift cards… Put on your stovepipe thinking hat!
Tuesday, February 21st
2-5 pm – Local artist Alix, of Alixandra Barron Designs will be in house with her up-cycled bicycle tire jewelry.
Wednesday, February 22nd
2-5 pm – Vermont's very own wool clothing company Ibex, will have their rep on hand to answer the question, "Why Wool?" All clothing and accessories from Ibex will be on sale.
Thursday, February 23rd
All Day Darn Tough socks will be on sale and we'll have raffles and giveaways! Keep your feet happy with the "world's best socks!" Knit just over the mountain in Northfield.
2-5 pm – Lawson's Finest Tasting Upstairs… is there really any need to say more?
Saturday, February 25th
1-5 pm – Hogback Mountain Brewery from Bristol will be on hand to serve up their "hyper-local nanobrewery" beers.