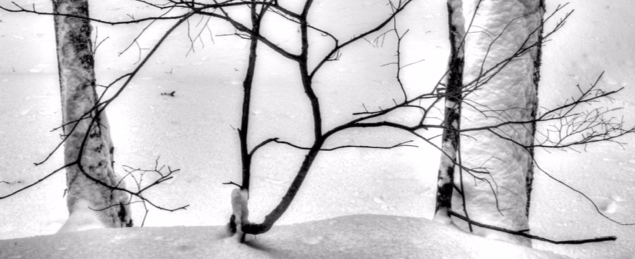 "It is December and nobody asked if I was ready."   – Sarah Kay
Is anybody ready?! One day the trees were full and colorful – the next day they're drooping under the weight of heavy snow.  Or so it seems.  What a winter wake up call. And what a mood adjuster for all of us snow lovers.  I've talked to some people who have notched 10 ski days already – you have to go back a number of years (1978?) to find a comparable winter kick off.
These are exciting times here in Warren Village.  A new art gallery will be opening at the former Parade Gallery, Sandy is raring to go at Pear and Warren, and Pasta Night has come to the Pitcher Inn on Thursday night.  Hooker Mountain Farm Distillery tasting room will move into the new art gallery sometime in January.  We're very exciting to be surrounded by our new neighbors!
A perfect opportunity to see our new village businesses is this Friday, December 7th and Saturday, December 8th when we participate in the valley wide Country Christmas – great shopping, refreshments, and holiday cheer to start the holiday season!
On Tuesday, December 11th the Warren Store and Pitcher Inn will collaborate on our popular Holiday sparkling wine and food pairing event at Tracks at the Pitcher Inn.  Chef Adam and Colleen will provide the hearty food pairings and our bakery will provide dessert.  The fun begins promptly at 6pm.  Tickets are $55 (tax and gratuity included!) and you can purchase tickets at the Warren Store.  Prepayment please – we want to start the festivities on time!
All of us are feeling the frantic and frenzied fun of getting the store whipped into shape for the holiday season.  I have a huge shipment of incredibly priced Bordeaux coming in, Jim is putting together the bakery's holiday special list featuring our definitely world famous Yule logs, and the grab and go meal selection available in the deli these days is amazing. Your busy lives will only get busier these days and we are delighted to make things easier with our comfort food meals. The deli and bakery will also provide food for your holiday celebrations.
We're delighted to hear that the Pitcher Inn will be doing pasta nights Thursdays throughout the winter (except during holiday weeks).
The Pitcher Inn will be offering Christmas Dinner this year as well.  Call the Pitcher Inn for details and reservations.
Our store hours continue to be 7:45am-6pm every day. We will be open from 7:45am – 5:00pm on Christmas Eve and closed on Christmas Day.  We have regular store hours on New Year's Eve and New Year's Day.
Upstairs, we are ready for your holiday shopping experience!  We are celebrating Country Christmas with 2 fun events: Jennifer Morrison Whittingham will be here on Friday, December 7th with her locally handmade line of scented candles, beautifully presented in old fashioned canning jars.  On Saturday, December 8th, we are excited to bring back Kat Whalen with her Rippin Kitten Hats!  These hats are made with soft, cozy baby blanket fabric, decorated with vintage ski patches from your favorite areas and topped off with repurposed, removable fur pom poms.  The fit is superb and the look is so cool!  We are chock full with gifts for everyone on your list in every price range and category from jewelry to toys, candles, puzzles, clothing, wallets, pocketbooks, hats, gloves, scarves, you name it!  We have a wonderful array of Holiday cards, gift wrap and ribbon or let us do the wrapping for you, it's free, as always!  Our staff is knowledgeable and friendly and can't wait to help you choose the perfect gift or outfit for someone else or yourself!  Our sale continues with 25% off jeans and outerwear.  So come upstairs and enjoy your holiday shopping experience away from the traffic and malls. Touch and see in person which you cannot do when you shop online.
The Warren Store in conjunction with Harwood Union has a drop off box for toys to be given out to families at the Circle Shelter in Barre.
I remind everyone to bring in your used books for our book donation program for the Valley food shelf.  Make room for those new books you'll be getting!
Again this year, the Warren Store will be redeeming coupons provided by the Valley Interfaith Counsel for local families to buy gifts for their children.
Look around and pay it forward!
"In crucial things, unity.  In important things, diversity.  In ALL things, generosity."
George H W Bush
This month's "under our noses" selection is Warren Village.  If there ever was a town that personified quintessential Vermont, especially with our early blanket of snow, it's Warren Village.  There's new energy – from Lorien and Adam and their wonderful staff at the Pitcher Inn, Rita and company at the new art gallery, Sandy at Pear and Warren and the entire staff at the store – we are all feeling the spark and excitement of a new chapter for Warren Village and you are all welcomed to join!
"Winter is the time for comfort, good food, for warmth, for the touch of a friendly hand and a talk beside the fire – it is a time for home."   –     Edith Sitwell
From all of us at the Warren Store we wish you and your family and friends a happy and healthy holiday season and exciting new year.
 Jack