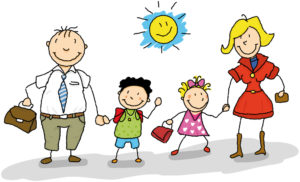 "Keep calm and say hello to September!"
No easy task. School is back in session, it's getting darker by the day, and the honking of Canadian geese in "v" formation are but a few of the harbingers of this new season. But what a time it is! The beauty of summer days conspires with the cool crisp air of fall. There's yet another full calendar of "must do" activities to counter the "get ready" chores of the coming fall and winter season. Worlds are definitely colliding this time of year as the natural world puts on a display that is unprecedented in its beauty.
We kick off our month on Labor Day Weekend, one of our favorite holiday weekends. The Green Mountain Stage race starts right here in town on Friday, September 1st. This year all the riders will get to check out our new Warren Store cycling jerseys.
On Saturday, September 2nd we are hosting a Hot Winter hot sauce tasting from 1pm -3pm and a Yerba Mate tasting from 12pm -4pm. Yerba Mate has the strength of coffee, the health benefits of tea, and the euphoria of chocolate. Sounds like the perfect beverage to me!
On Sunday, September 3rd Andrew from Good Mix will be sampling out his probiotic cereal beginning around 9am.
As is our tradition, there will be plenty of great deals on spring and summer clothing as well.
Welcome to all of our new Warren families, the Warren Store will be hosting a breakfast get together on Thursday September 14th at 7:30am for all of the new parents in town who are bringing their kids to the Warren School. Stop by and enjoy complementary coffee and breakfast goodies and get acquainted out on our deck!
Once a year we are privileged to get a limited amount of some of the best honey I've ever tasted from Mark Mumford over at South Hollow Orchard in Lincoln, Vermont. For those of you who think that all honey is alike you've got to try this! We hope he brings over a bunch of banana apples with him as well. Yes it is an apple that tastes just like a banana!
On Saturday September 30th we're delighted to have Shelburne Vineyards at the store for a tasting of their award winning wines and the first Vermont wine in a can, Capsize!
"New England's General Stores: Exploring an American Classic" is arriving this month! Ted Reinstein, of Chronicle fame, has written a book based on his superb television feature for Chronicle. At this writing we're going to get Ted up to the store for a book signing and talk along with a variety of other fun events for a daylong celebration of country stores! Check out our events page on our website (www.warrenstore.com) for the date and time. We'll post it as soon as we get confirmation!
We were delighted to see that OnlyinYourState.Com picked the Warren Store as one of the ten best outdoor dining experiences in Vermont. "Magical dining doesn't have to be an expensive candlelight dinner for two"! There's still plenty of days left to enjoy breakfast or lunch on our deck!
"The foliage has been losing its freshness through the month of August, and here and there a yellow leaf shows itself like the first gray hair………"
Oliver Wendall Holmes
Lori here from Upstairs. One of my fondest memories is the excitement and anticipation of the September issues of my favorite fashion magazines! Heavily laden with the rich colors and shapes of fall. That's what the Upstairs holds for you right now! We're brimming with cozy, comfortable, luscious clothing and accessories. It may just be the best autumn collection of my ten years as buyer here at the Warren Store, but I'll let you decide for yourselves. All your expected brand names for men and women with some new ones thrown in. We're carrying Joules from England now, featuring quilted vests and jackets, bags and scarves. Save the Duck for environmentally conscious warm outerwear that's light as a feather but no birds were harmed. Madison Creek for men boasts authentic hunting gear in goat leather and alpaca; handsome reversible jackets and vests. There's just too much to mention it all so you'll just have make the journey up the stairs to shopping heaven! No internet experience could possibly compare to the visual and tactile delight waiting for you there!
Maple Tripple alongside Super Session #8, apple pies alongside fruit bars, soups to go along with your sandwich and a bigger selection of grab and go meals, red wine holding its own with white wine on the shelves. All very subtle indicators here at the store that our tastes are changing and seasons are colliding! Enjoy the explosion that this time of year detonates – there's nothing like it!
"September days are here
With summer's best of weather
And autumn's best of cheer."
Helen Hunt Jackson
To the best customers ever!
Jack