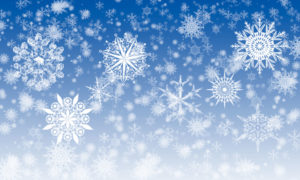 "In February there is everything to hope for and nothing to regret."        Patience Strong
We made it through January – what a year that month was!  Most of us are delighted with the snow despite the fact that "every mile seemed like two".  It's all good when you're on skis but a different story when you're behind the wheel!  So here we are slipping and sliding into February, the shortest of months but long on tradition and celebration. Valentine's Day, President's Week, school vacation, and the inevitable super snow storm makes this whirlwind month quite an adventure!
 At the Warren Store, we celebrate the month of February with a salute to local vendors. There is no shortage of very enterprising passionate people creating some really cool products and we're delighted to be the stage from which to roll them out for you!
Farmhouse Chocolate February 9th from 11-2
Silo Cider February 17th from 12-3
Good Mix February 18th all morning
Everybody Water and Owl health bars February 23rd from 11-2
Corinas Switchy February 24th from 11-3.
Winter Warmer Wine Tasting at the Pitcher Inn at 5:45 in Tuesday February 26th. We'll uncork some hearty reds and whites and pair them up with appetizers from the Pitcher Inn and Warren Store. The cost is $45. per person payable in advance at the Warren Store. What better way to finish out the month!
Our bakery does cookies like nobody's business (and so does our "Jill of all trades" employee Julia!) but when you get a once a year opportunity to get Girl Scout cookies you just have to stockpile!  We'll have the Girl Scouts here at the store on Sunday, February 17th from 11-2 and Monday, February 18th from 3-6 with all of your favorites – Thin Mints, S'Mores, Tagalongs and more!
"You know you're in love when you don't want to fall asleep because reality is better than your dreams." Dr. Seuss
Audrey Hepburn said the best thing to hold onto in life is each other. Celebrate all your special people on February 14th with kind words and a little indulgence!  We'll have tulip bouquets, handpicked wines, and plenty of chocolate on hand for you to sweep your bestie away!  We have plenty of Quayl's chocolate and we may be getting a surprise visit by Quayl, too!
 The deli is preparing special Valentine's Day dinners to go: Beef Wellington – a tenderloin with pate and mushrooms wrapped in puffed pastry, and "LoveApples"- tomatoes stuffed with spinach, cheese and mushrooms with a side of petit poi's and artichoke hearts!  Our bakery will provide special treats to round out your romantic dinner.
"True love is singing Karaoke "Under Pressure" and letting the other person sing the Freddy Mercury part!"  Mindy Kaling
Upstairs, we are celebrating February with big sales on Fall/Winter clothing, 25% off for now with lots of items at 50% off and more merchandise added to that sale rack daily.  New merchandise is arriving so it's that ubiquitous, cyclical situation of out with the old, in with the new!  We've recently received some whimsical products in our house wares department such as birthday cake piñatas and unicorn mugs.  Also new to us are beautiful earrings from a California artist, Doezigns.  She crafts handmade paper, semi precious stones and freshwater pearls into must see works of art! Love them!  Lots of Valentine cards and gifts for all your special some ones. So take a walk upstairs for a little retail therapy with top notch customer service!
This month's "under our noses" shout out goes to all of the brick and mortar retailers that set up shop in the Mad River Valley.  The Valley is filled with many businesses big and small that are run by people who are passionate about what they sell.  We, as retailers, know our products inside out.  It's not only about the sale – it's about the story and we're all happy to share it with you.  In the age of Amazon and online shopping, visiting our Valley shops is a great way to catch up with a friend or make a new one and support the local economy.
Being a history guy I have to throw a big shout to the two guys responsible for school vacation week!
George Washington and Abraham Lincoln.  These men have it going on. Their words are a poignant reminder of what we are as a country and who we are as a people at our best.
"Truth will ultimately prevail where there is pains to bring it to light."
                                                                                                                            George Washington
"A house divided against itself cannot stand."
"I'll walk slowly but I never walk backward."
                                                                            Abraham Lincoln
Enjoy this little month that's big on what we value the most.  To the best customers in the world!
Jack