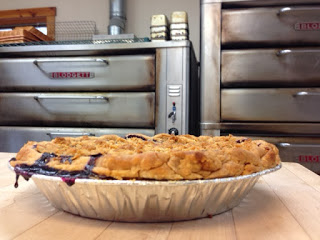 Thanksgiving is November 28th this year and we are dreaming about pies!
Check off an item from your to do list and order your pie from the Warren Store. We're offering all of our favorites, Apple ($20), Pumpkin ($18), Pecan ($20), Mixed Berry ($18), our signature Key Lime ($18) and our personal favorite, Chocolate-Pecan ($22).
We'll be taking orders up until noon on Friday, Nov. 22, for pick up on Wednesday, the 27th, or Thanksgiving morning. Next time you're in the store be sure to pick up an order form, you can fill it out and hand it to the cashiers. If you can't make it in, just give us a call at 802-496-3864 and we can take your order over the phone.
Happy Holidays!