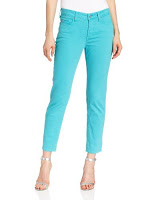 Sailing the high seas and the blues of the Aegean (I am currently on a cruise through Greece) make me think of the rich hues of the colored jeans in the More Store this spring.  They are a keynote of the season and we have them from NYDJ, Silver, Christopher Blue and a new brand, Liverpool Jeans.  Dynamic primaries and softer pastels and the prices are right on.  Pair them with tanks and tees from many of your favorite companies: Alternative Apparel, Jana, Dylan by True Grit, Sucre Soir…  Desigual offers exciting prints and
bold colors from Barcelona, Spain.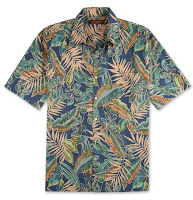 I am so excited by this Spring's collection at The Warren Store, so much color and so many options!  For men: gorgeous linen shirts from Options and MINE Apparel in rich plaids and soft pastels along with the casual styles we have come to love from Kuhl, Horny Toad and Woolrich.  Bathing suits and tropical style shirts from Tori Richards, even fun embroidered martini glasses on short sleeved silk shirts.  Fun, fun, fun!
Don't forget to sign up for our Save with Six promotion and the Birthday Club.
We are working hard on getting our new POS (that's Point of Sale) system up and running!  The More Store enters the 21st century but we're not giving up our FUNK, that's a promise.
Hope to see you soon! Happy Spring!
~Lori