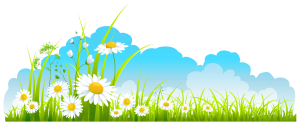 This month at the store we start looking at new products as we transition into the new season. Beer selections expand with lighter styles, red wine gives way to more white wine and rose, there's lighter offerings in the deli in addition to our signature favorites. Our staff is able to get away and go to food shows, seminars, and wine and beer shows to find new and exciting products and ideas and keep it fresh and fun for you when you stop in.
Upstairs we are filling up with wonderful spring clothing and jewelry and Gift items! It's a colorful time of year which always helps brighten the leftover winter blues. Speaking of leftovers, there is still a lot of winter clothing left, all marked down 40-50%. New for spring, though, and much more exciting: Clara Sun Woo in packable fabrics and beautiful colors, Prana for men and women, Kuhl for both men and women, Toad & Co, Cut Loose, Nally & Millie; all your favorite brands and some new ones.
Just in in the gift department, stained glass picture frames, lamps and kaleidoscopes. Also new luminaries and vases by local artist Tabbatha Henry. The store is filling up again and looks great. Spring scarves are the perfect way to ease into the change of season with beautiful colors and prints, a nice way to brighten any day. SO head up the stairs and check out what's new!