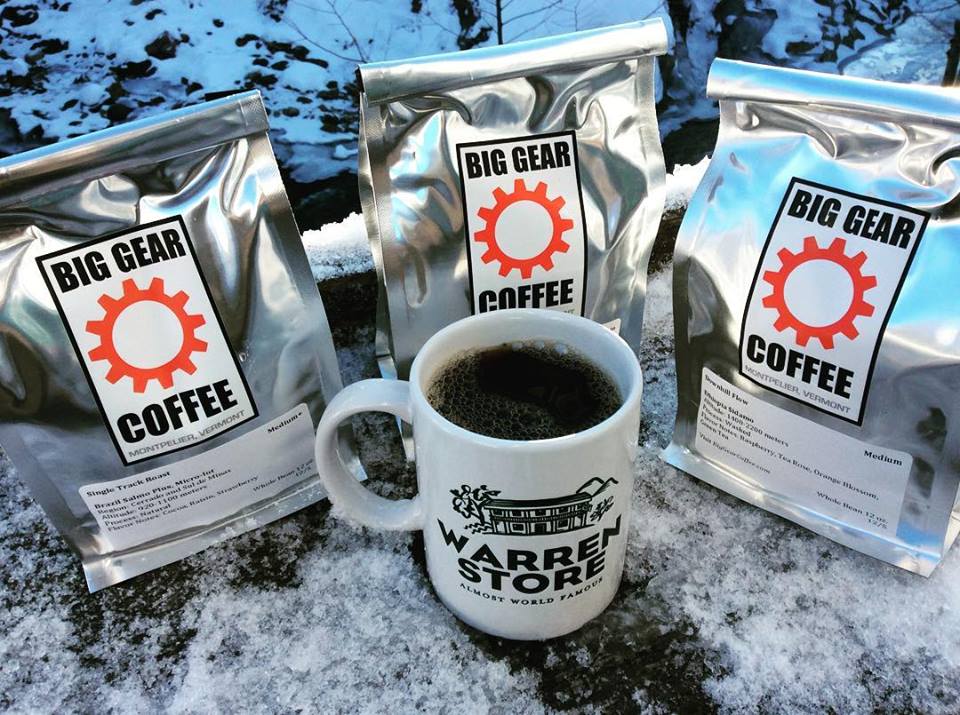 Big Gear Coffee – now available at The Warren Store
Big Gear Coffee sources high-quality coffee beans from around the world. We search for coffee beans that taste both delicious and complex. We want you to know where your coffee comes from, so our coffee beans have a somewhat transparent history. Most importantly, we aim to roast coffee beans that will provide you with a consistently great cup of coffee. Check out the CONNECT tab to see where you can buy Big Gear in Vermont and beyond.
Our Group Ride blend is an easy-drinking, medium roast coffee that you won't want to put down. Currently, we source a blend of Guatemalan and Peruvian beans to create this delicious roast.
Our Downhill Flow is a light to medium coffee roast that pushes you to achieve your goals all day long. We like to use an Ethiopian bean for this roast. Ethiopian coffees are also noted for their amazing taste, so keeping this roast on the lighter side allows you to enjoy all of the flavor notes in your coffee!
Our Uphill Grind is a bold dark roast for those who like their coffee to grab them and go! Big Gear Coffee currently uses a Colombian bean from the Narino region in this roast. In Uphill, you will taste Caramel, Cherry, Citrus and Milk Chocolate.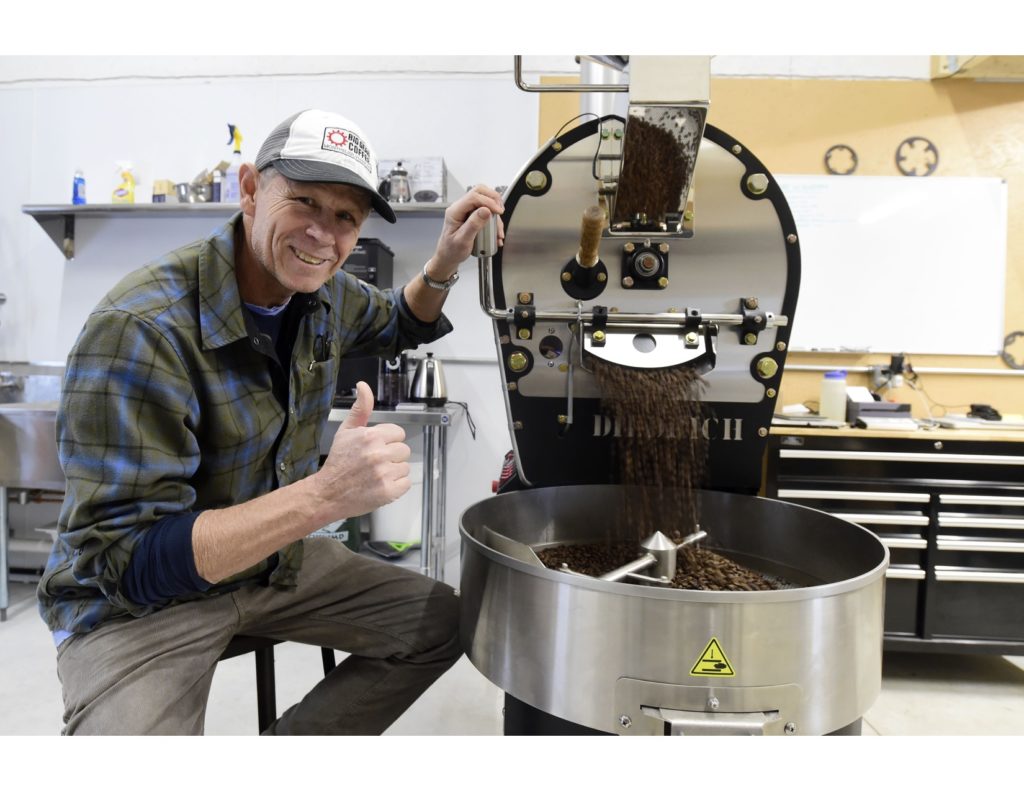 MY BIG GEAR STORY
Big Gear Coffee started with a personal "what's next" search. After many years of working with children, running before and after school programs, I knew it was time for a change. While it would have been easy to return to familiar hobbies and jobs – work with kids, tennis coaching, crafting furniture – I needed to try something new.
What could I do that includes much of what makes me tick and happy? The creative and hands on process of building always seemed natural and was always fun and rewarding. Teaching tennis or any number of things to children and adults has always been great for me. While I was on the way back from one of those "what's next" soul searching trips, I drove past a small van with a cool coffee roasting logo on the side. I thought, "wouldn't it be interesting to learn how to roast coffee?" I love coffee, enjoy creating and building (and I like to cook!); it might be interesting to roast real quality coffee. A coffee bean was planted! Through immersing myself in the process of coffee roasting and starting a small roastery of my own, I convinced myself that this was the direction I wanted to go. Big Gear Coffee Roasters was born on that trip home and it was time to get in GEAR!
I strongly believe that we all need a craft and a passion and be able to do something locally that will make us happy each and every day. Hopefully, through the consumption of my coffee, you will also taste and enjoy some of this craft, passion and happiness. –Paul