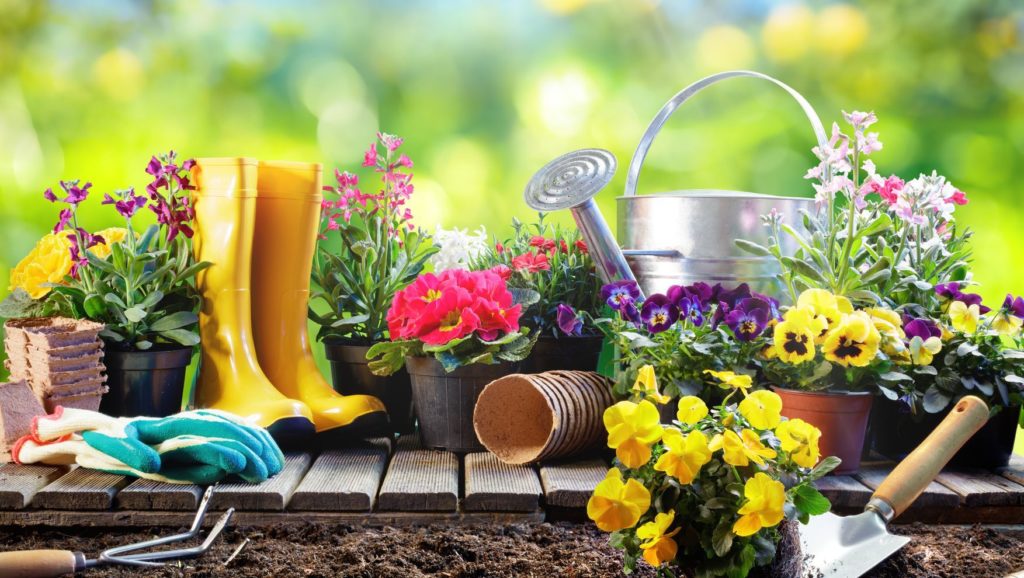 An optimist is the human personification of Spring."   Susan Bissonette
We've all come to expect April to be unpredictable – sometimes kind and sometimes callous -but when we rip the month of April off our wall calendars, we expect an immediate transformation! Not so for this early part to the month when even the most optimistic of us have to be saying #!~f)k*& under their breath! Good weather will happen and, when it does, these last vestiges of a very long 6 month winter will be a distant memory.
"Don't knock the weather-nine tenths of the people couldn't start a conversation if it didn't change once in a while!" Kin Hubbard
Here at the store we're painting and cleaning, taking the vestibule down (maybe that's what is holding up the nice weather!), landscaping, and preparing to clapboard the stream side of the building and get the deck ready to go. May is our fun and frantic time to reinvigorate this funky old building! Our spruced up deli will be transitioning our meals to go selections to accommodate warm weather appetites and by the end of the month we'll be serving our Kingdom Creamery ice cream cones and cups. We'll be rolling out our grill on Memorial Day weekend as well.
On Tuesday, June 4th, the Pitcher Inn and the Warren Store will collaborate with a rose tasting in the garden at 6pm. Call the store (496-3864) to reserve your spot in what is sure to be another sellout event. Think and drink pink!
Mother's Day is on Sunday, May 12th, and we will provide free coffee or tea to all of our moms that day. There will be plenty of flowers, gifts, cards, and chocolate for your #1.
On Thursday, May 9th, we are fortunate to be getting a limited supply of the Double and Triple Sunshine that was featured at Lawson's 11th Anniversary celebration. And on Wednesday, May 15th, the Rotary will be honoring Sean and Karen Lawson as this year's People of the Year recipients at the Pitcher Inn. Congratulations to Sean and Karen- so well deserved!
Upstairs we're ready for Mother's Day and beyond! We've had many requests for liquid hand soaps and body lotions. We've honored those with a beautiful new line of treatment products with light and lovely fragrances from Mangiacotti – perfect gifts for moms of any age! Wedding season is upon us and we have the clothing to outfit you for those country weddings and parties. Still lots of sale clothing from 25-75% off! Select Hobo bags and wallets are on sale, too! Venture Upstairs for some retail therapy!
We're very excited about our new little gathering area by the bridge. We lost a couple of parking spots but gained a great location for you to enjoy views of the Kid's Brook and park your bike in our new bike rack.
This month's "under our noses" shout out goes to Scrag Mountain Music. Over the years, Evan and Mary Premo have been joined by other world class classical musicians and perform innovative and spirited recitals throughout central Vermont. With their "come as you are and pay what you can" philosophy, it opens the doors for all to be exposed to great music that would only be available in bigger venues. Scrag Mountain will be performing throughout Vermont in early May but their finale is at The Warren United Church on Sunday, May 12th at 4pm. What a great Mother's Day treat!
"The world's favorite season is spring. All things seem possible in May." Ervin Way Teale
The skis go away and the bikes come out. Shovels go in and lawn furniture comes out. Getting the gardens ready and opening the windows. Having the first ice cream cone of the season. It's easy to be optimistic in May! And we'll take down the vestibule real soon to bring on the nice weather!
To the best customers ever! – Jack


Tags:
madriverglen
,
madrivervalley
,
mothersday
,
shopmadrivervalley
,
sugarbush
,
vermontcountrystores
,
warrenvillage