Another Mad River Valley reunion is upon us.  Every year I, like everyone else, look forward to seeing so many Mad River alumnae return to connect up with friends and family.  No other holiday comes close to pulling back so many people who have lived here and have moved on but clearly have emotional roots to this special place.   Welcome back!
Someone once said that freedom is nothing else but a chance to be better.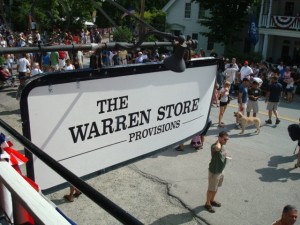 This wonderful country always gives us that opportunity. Recent events have certainly illustrated that.  Throughout our history, we have debated, quarreled, and even fought each other over the pressing issues of the day. Sometimes tragedy is the catalyst for change.  It's never been easy but in the end we, as a country, always do the right thing.  Unalienable rights for all always wins the day.
Jack Garvin
General Manager at the Warren Store