Daily Offerings
Croissants and eclairs and key lime pie, oh my!
Everything we sell in our bakery case comes from our commercial bake kitchen out back in the barn. Who knew? Now you do. We use nothing but the freshest eggs, often sourced locally, flour from our friends at King Arthur Baking, chocolate to die for, the freshest fruit like Vermont-gown blueberries and strawberries, and only the highest-quality ingredients available. As you can imagine, that makes for some very sweet taste experiences.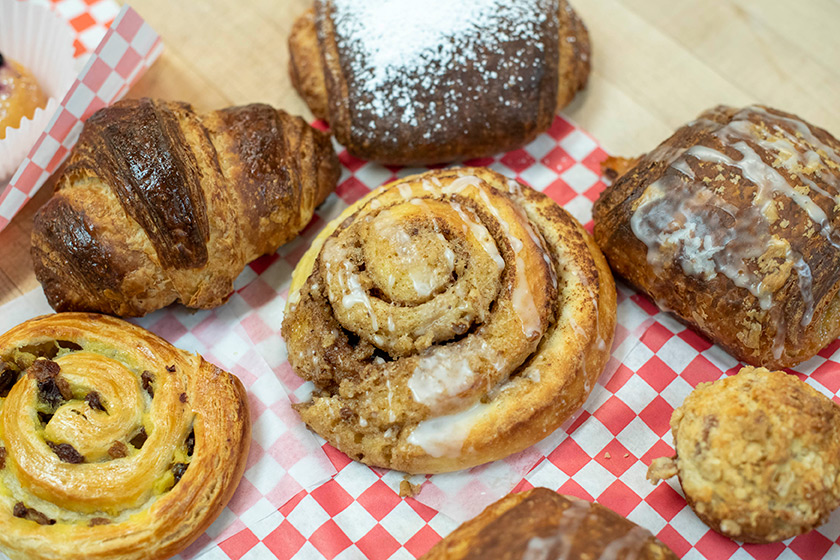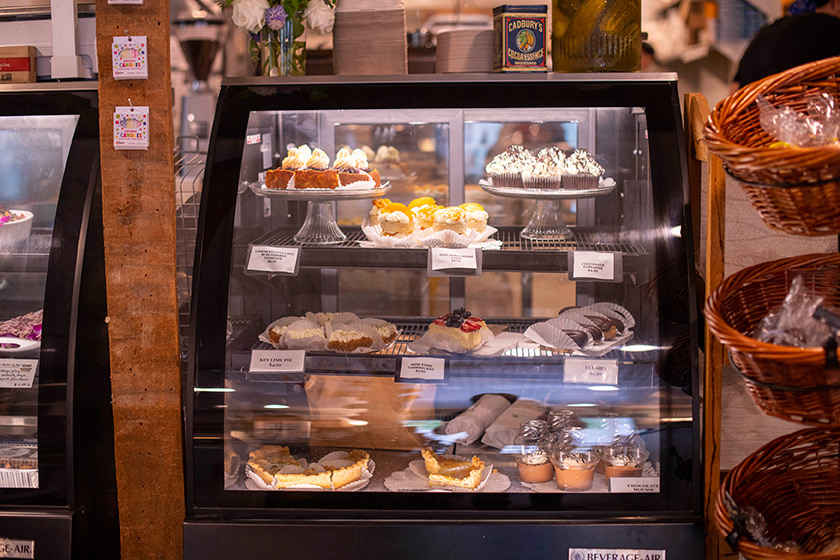 While our bakery menu is ever-changing with the seasons, you can count on some regular treats in the bakery case: croissants ("better than Paris," says a regular), pain au chocolat, cinnamon buns (made from brioche dough), cheesecake with fresh fruit toppings, macarons, a selection of seasonal pies, including the ever-popular Key Lime (no, the limes are not local but they're the freshest available), chocolate mousse, eclairs, seasonal tarts, cupcakes piled high with fluffy frosting, panna cotta, cookies (used to make our very own ice cream sandwiches), brownies, whoopie pies, granola, and frankly whatever Jordan and her team in the bakery want to make that day. Our advice: you can't go wrong with whatever sweet you choose.